Apple launched Swift certification
Eligible for suitable employment, middle school students and college students who are learning to the programme are future developers, and Apple is well versed in this. 
Apple partnered with international certification body Certiport to launch Swift App Development, a new certification program for the secondary and university markets. The certification will start its first full-year course in the fall of 2018 to attract more schools and educational institutions to offer Swift programming classes and teach students to create applications for the Apple platform using the Swift programming language. 
Students who pass the course can come from Certiport's certification to demonstrate their ability to use Swift authoring software for future employment. 
Apple introduced Swift as early as 2014 at WWDC. The familiar Airbnb, Yelp, etc. are popular applications created with Swift. Apple is also actively promoting programming education and getting Swift into the campus. The Everyone Can Code program was established in 2016 to encourage the use of Swift in an educational environment. The Swift qualification was first introduced.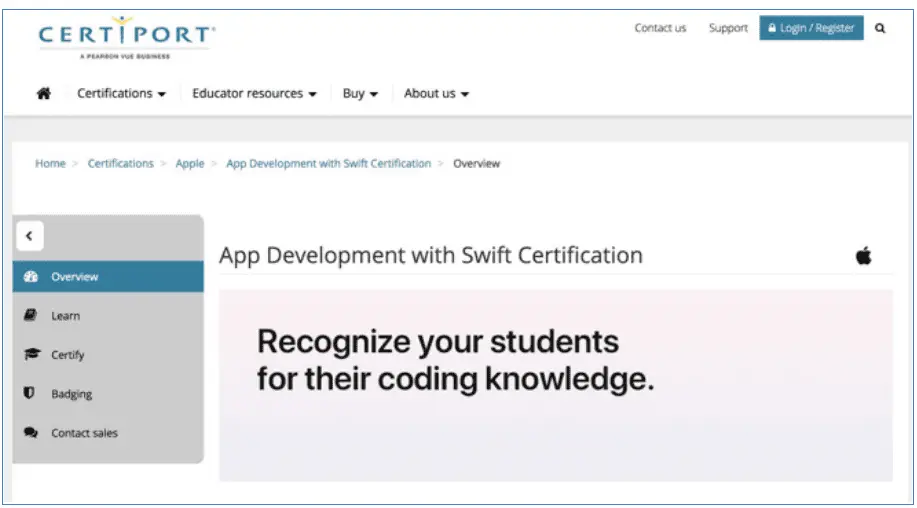 Ray Murray, vice president of business development at Certiport's parent company, Pearson VUE, said, "Earning an App Development with Swift certification will give students the confidence they need to further their programming education or move on to a career in programming. Earning a certification endorsed by Apple shows that they have a solid grasp on the language and can apply it – today – to create innovative iOS applications. We expect this new certification to gain widespread adoption due to the popularity of the Swift programming language."
Via: macrumors