arissploit: database of exploits and tools for penetration testing
Arissploit Framework
Arissploit Framework is a database of exploits, viruses, and tools for penetration testing developed by Entynetproject and designed by DJ Mobley.
Arissploit programming languages
Arissploit Framework based on these languages:
Main code (arissploit.sh)

LANGUAGE: Python
Viruses (example: virus/on_android_boot)

LANGUAGE: Jessie
Scanners (example: scanners/cms_war)

LANGUAGE: Perl
Exploits (example: exploit/android/remote_access)

LANGUAGE: Lua
Installation scripts (example: install.sh)

LANGUAGE: Shell
Arissploit modules
WARNING: Use arissploit modules – exploits,  viruses or scanners only in education purposes!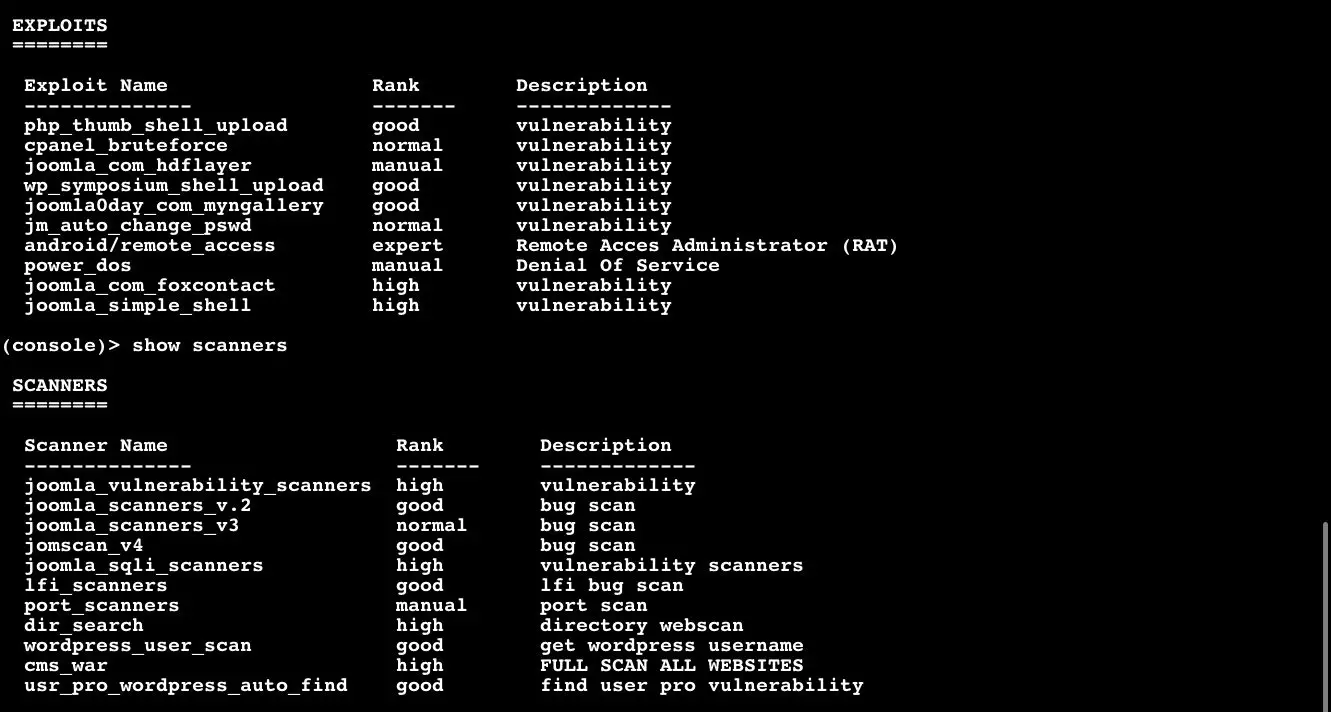 Exploits

INFO: A computer program, piece of code, or sequence of commands that exploit vulnerabilities in software and are used to carry out an attack on a computer system. The purpose of the attack can be as a
seizure of control over the system, and the violation of its functioning!
Viruses

INFO: A computer program that can harm a computer by displaying messages, destroying files, or completely removing an operating system!
Scanners

INFO: The program that scans the specified Internet resource, archive or website. Also network scanners can scan open ports or your local network and IPs!
Install
git clone https://github.com/entynetproject/arissploit.git
cd arissploit
chmod +x install.sh
./install.sh
Copyright (C) 2019 Entynetproject <Ivan Nikolsky>