Karkinos: Swiss Army Knife for penetration testing/hacking CTF's
What is Karkinos?
Karkinos is a light-weight 'Swiss Army Knife' for penetration testing and/or hacking CTF's. Currently, Karkinos offers the following:
Encoding/Decoding characters
Encrypting/Decrypting text or files
Reverse shell handling
Cracking and generating hashes
Home Menu
Landing page and quick access menu.
User stats are displayed here. Currently, the stats recorded are only the total hashes and hash types cracked successfully.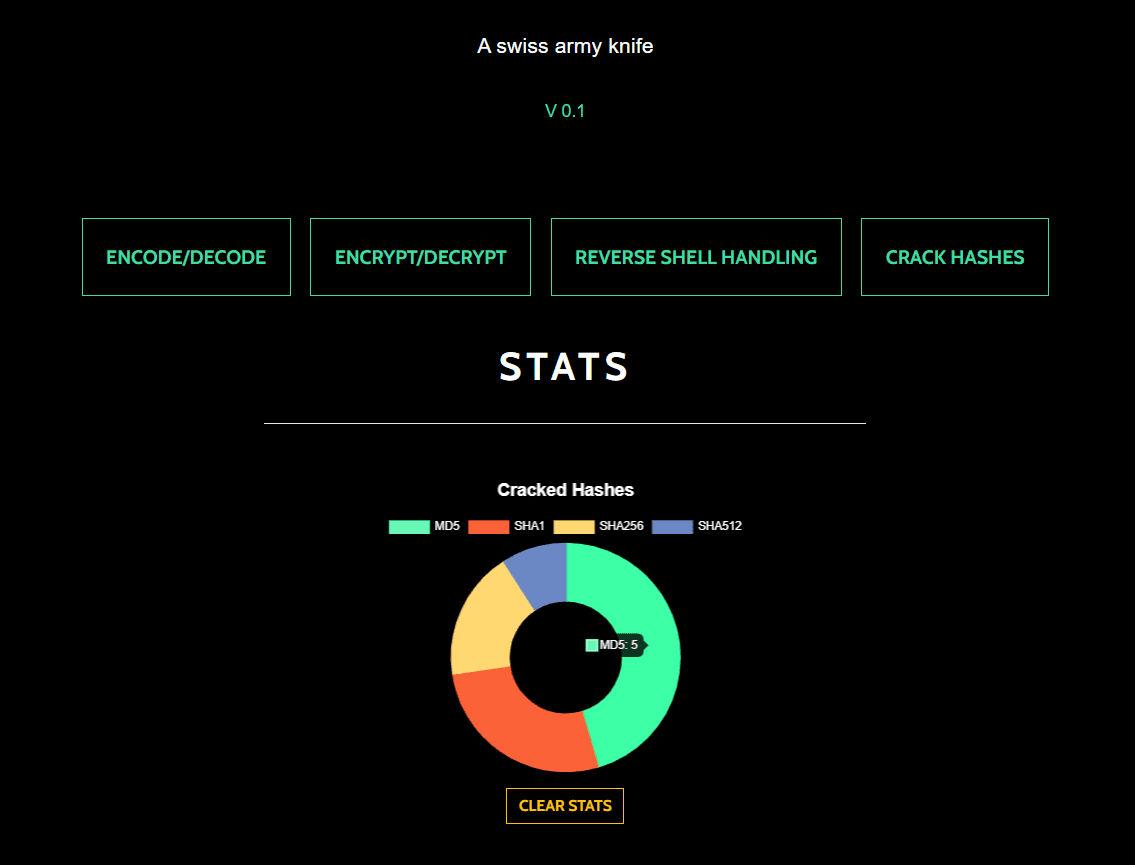 Encoding/Decoding
This page allows you to encode/decode in common formats (more may be added soon)
Encrypt/Decrypt
Encrypting and decrypting text or files is made easy and is fully trusted since it is done locally.
Reverse Shell Handling
Reverse shells can be captured and interacted with on this page.
Create a listener instance
Configure the listener
Start the listener and capture a shell
Generating Hashes
Karkinos can generate commonly used hashes such as:
Cracking Hashes
Karkinos offers the option to simultaneously crack hashes using a built-in wordlist consisting of over 15 million common and breached passwords. This list can easily be modified and/or completely replaced.

Copyright (c) 2020 helich0pper