mosint v3.0 releases: OSINT Tool for emails
MOSINT
MOSINT is an OSINT Tool for emails. It helps you gather information about the target email.
Features:
Email validation
Check social accounts with Socialscan and Holehe
Check data breaches and password leaks
Find related emails and domains
Scan Pastebin and Throwbin Dumps
Google Search
DNS Lookup
IP Lookup
Output to text file
Services (APIs):
[not required to run the program]
🔑 API key required
If you want to use mosint with full features, set your API keys:
mosint set hunter <hunter.io API key>
mosint set emailrep <emailrep.io API key>
mosint set intelx <intelx.io API key>
mosint set psbdmp <psbdmp.ws API key>
mosint set breachdirectory <breachdirectory.org API key>
Changelog v3.0
HaveIBeenPwned Service added.
JSON output file added.
Code refactor and maintenance
Configration file changed.
Issues fixed.
Download
go install -v github.com/alpkeskin/mosint@latest
Use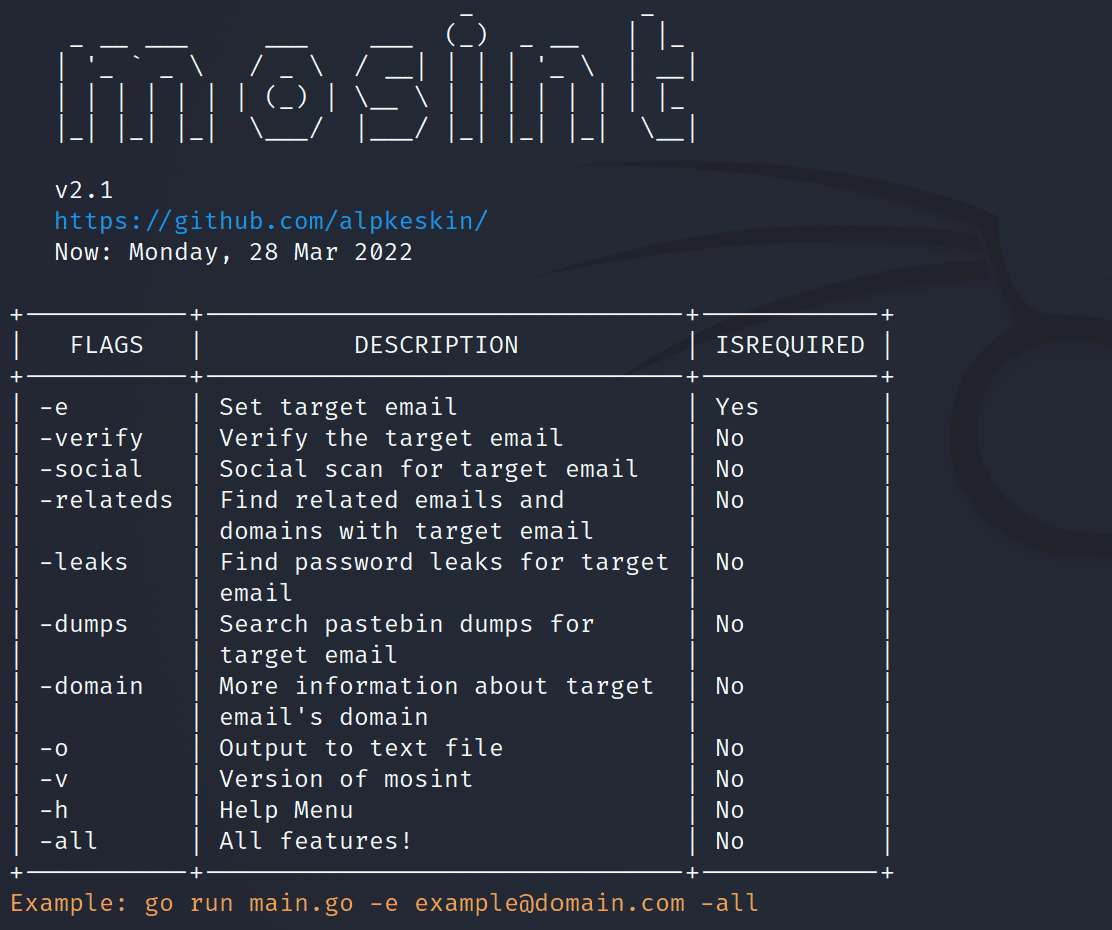 Example:
go run main.go -e example@domain.com -all
Just type -o for the output file (.txt)
Source: https://github.com/alpkeskin/