nosqli v0.5.4 releases: NoSql Injection CLI tool
NoSQL Injector
NoSQL scanner and injector.
It aims to be fast, accurate, and highly usable, with an easy to understand command-line interface.
Features
Nosqli currently supports nosql injection detection for Mongodb. It runs the following tests:
Error based – inject a variety of characters and payloads, searching responses for known Mongo errors
Boolean Blind injection – inject parameters with true/false payloads and attempt to determine if an injection exists
Timing injection – attempt to inject timing delays in the server, to measure the response.
Changelog v0.5.4
Includes bug fix for open file error.
Install
If you prefer to build from source, or there isn't a compiled binary for your platform, you can do so by cloning the repository, installing dependencies, and building the project manually. This will require a recent Go version and the appropriate GOPATH environment variable.
$ git clone https://github.com/Charlie-belmer/nosqli
$ cd nosqli
$ go get ./..
$ go install
Download the latest binary version for your OS, and install it in your path, or run from a local folder.
Use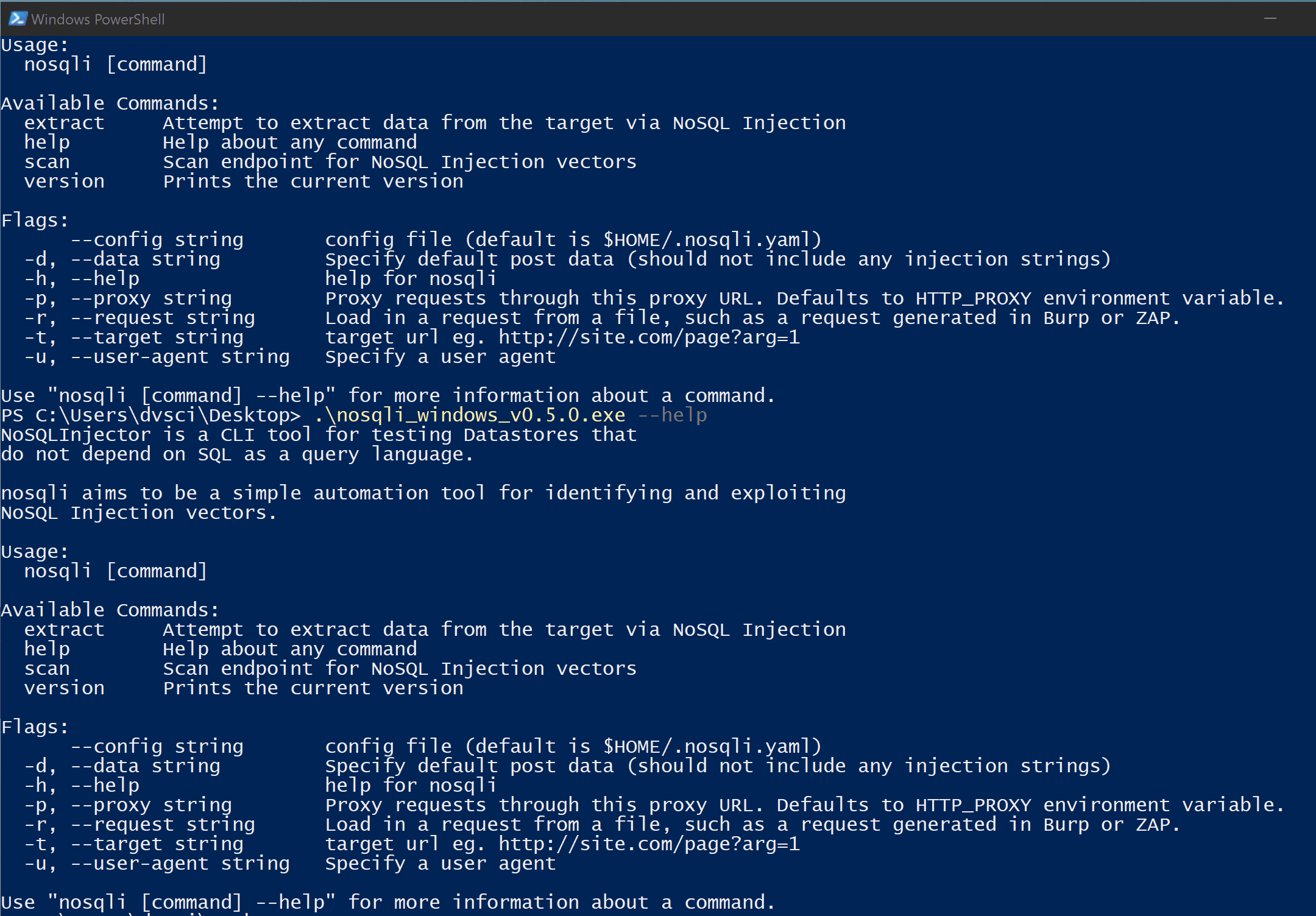 Copyright (C) 2020 Charlie-belmer