$60 Million and Counting: Microsoft Rewards Bug Bounty Hunters
This year marks a significant milestone for Microsoft – the tenth anniversary of its Bug Bounty Program. Launched in 2013, this initiative has become a cornerstone of Microsoft's cybersecurity strategy, awarding over $60 million to security researchers across 70 countries. These researchers play a vital role in identifying vulnerabilities and helping Microsoft stay ahead in the constantly shifting landscape of cybersecurity threats.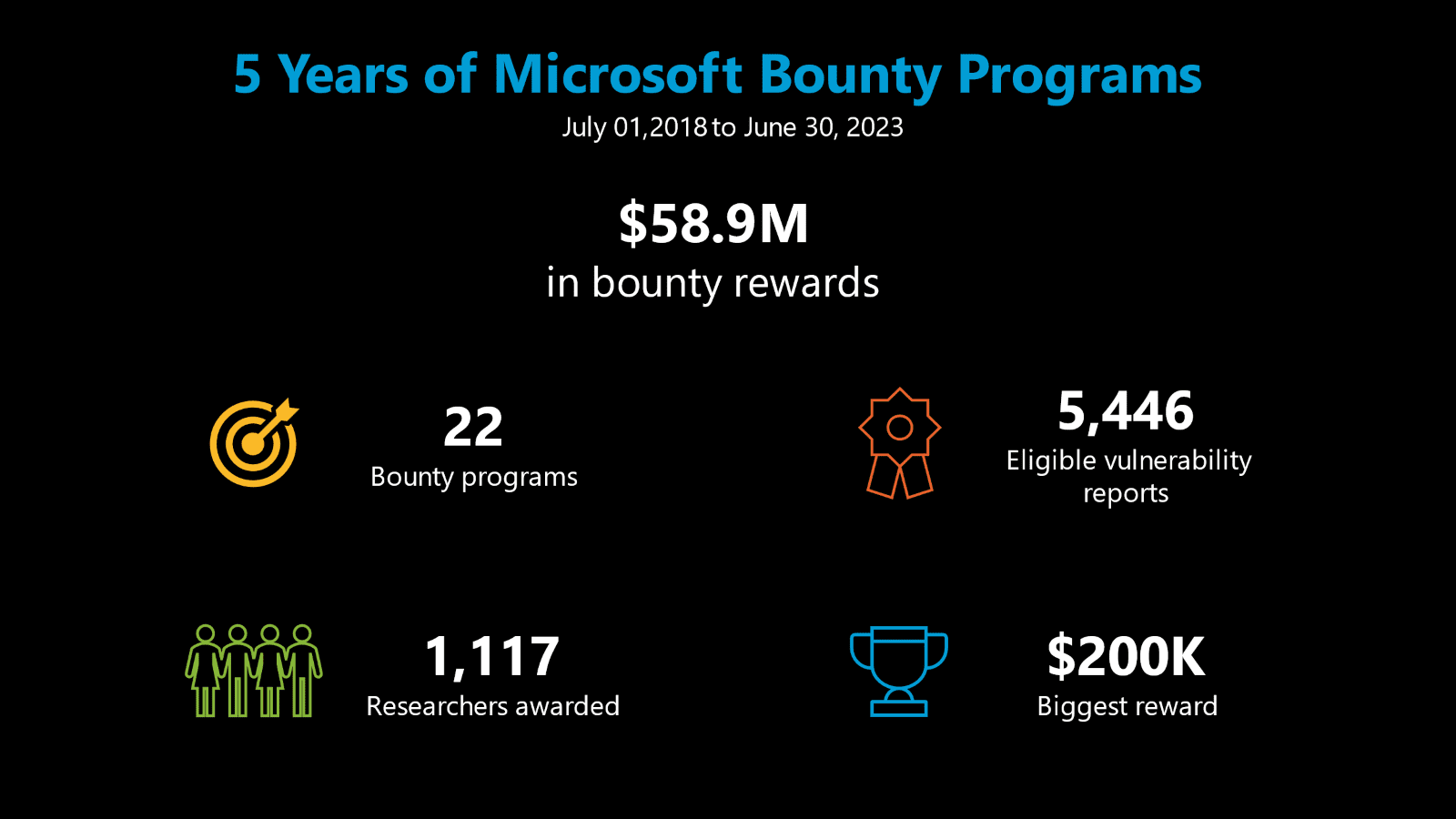 The program's journey began in June 2013, focusing initially on Windows 8.1 and Internet Explorer 11 preview. Unlike its peers, Microsoft uniquely incentivized bug discovery in beta products, prioritizing early detection and resolution. Despite some internal skepticism, notably from company executives wary of compensating external bug finders, the program forged ahead.
Katie Moussouris, a key advocate for the program, was instrumental in shaping Microsoft's approach to vulnerability disclosure. Her efforts in co-authoring ISO standards on vulnerability disclosure and her role in the BlueHat Prize contest showcased Microsoft's commitment to security.
Over the years, the program evolved, expanding to include a variety of Microsoft products. Initially receiving less than 100 reports annually, the program grew exponentially, with hundreds of researchers participating. By 2018, this expansion necessitated a reevaluation of the program's structure to ensure consistency and transparency in response times and rewards.
In 2019, under the leadership of Kymberlee Price and Jarek Stanley, the program underwent significant changes. Award amounts were increased, guidelines were clarified, and the policy of awarding the first external reports of an issue was implemented. This shift not only built trust among researchers but also enhanced Microsoft's customer security.
The restructured program saw remarkable growth, doubling reports, participants, and awards by Fiscal Year 2019. The emphasis shifted from sheer volume to the severity and impact of vulnerabilities, with scenario-based categories introduced for critical risks. This strategy led to a surge in significant bug discoveries and broader security improvements across Microsoft's product spectrum.
Today, Microsoft's Bug Bounty Program is a testament to the power of community collaboration in cybersecurity. Open to a diverse array of participants worldwide, the program encourages continuous security research, offering tailored guidelines for different products and domains. This approach not only enhances Microsoft's security posture but also empowers a global community of researchers.
As Microsoft continues to evolve its methods of engagement and customer protection, the Bug Bounty Program stands as a key element of its security strategy. It underscores the importance of understanding the attack surface through the lens of external researchers, leading to novel discoveries and comprehensive mitigations. Microsoft's enduring partnership with the cybersecurity community is not just a measure of defense but a commitment to empowering and protecting users globally.