Chrome Timeline extension was removed for infringement of Windows copyright
Microsoft added the Timeline feature to the Windows 10 update in April, allowing users to take snapshots of applications, documents, and websites they use, making it easy to view them at any time. However, it only supports Microsoft applications by default, and if you want to support third-party apps, you need to make additional adaptations.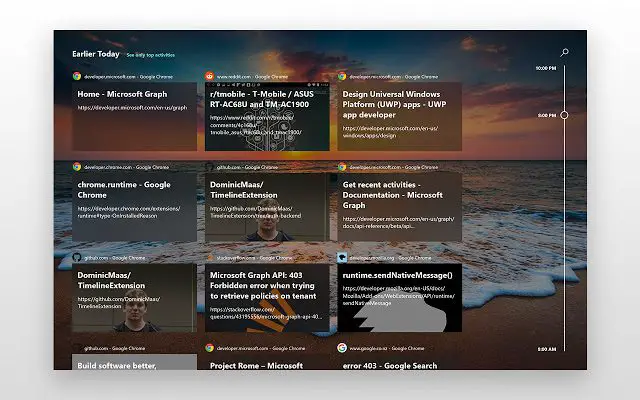 To experience the convenience of this feature when using Chrome, developer Dominic Maas developed an extension called "Windows Timeline Support" for Chrome and FireFox. Users can browse the record just like Edge by installing the plugin. 
The extension was taken down because of the "Windows" trademark. New (fixed) version is still pending review. *yawn* pic.twitter.com/MxSr1Rvdp7

— Dominic Maas (@dominicjmaas) August 5, 2018
However, according to onmsft reports recently that the Chrome Timeline extension developed by Dominic has been forcibly removed due to the application name infringing the "Windows" trademark, and the newly submitted version has not yet received feedback. On the other hand, the plugin on Firefox has been normal, but the author renamed it "Timeline Support."