How to Get More Listens on SoundCloud?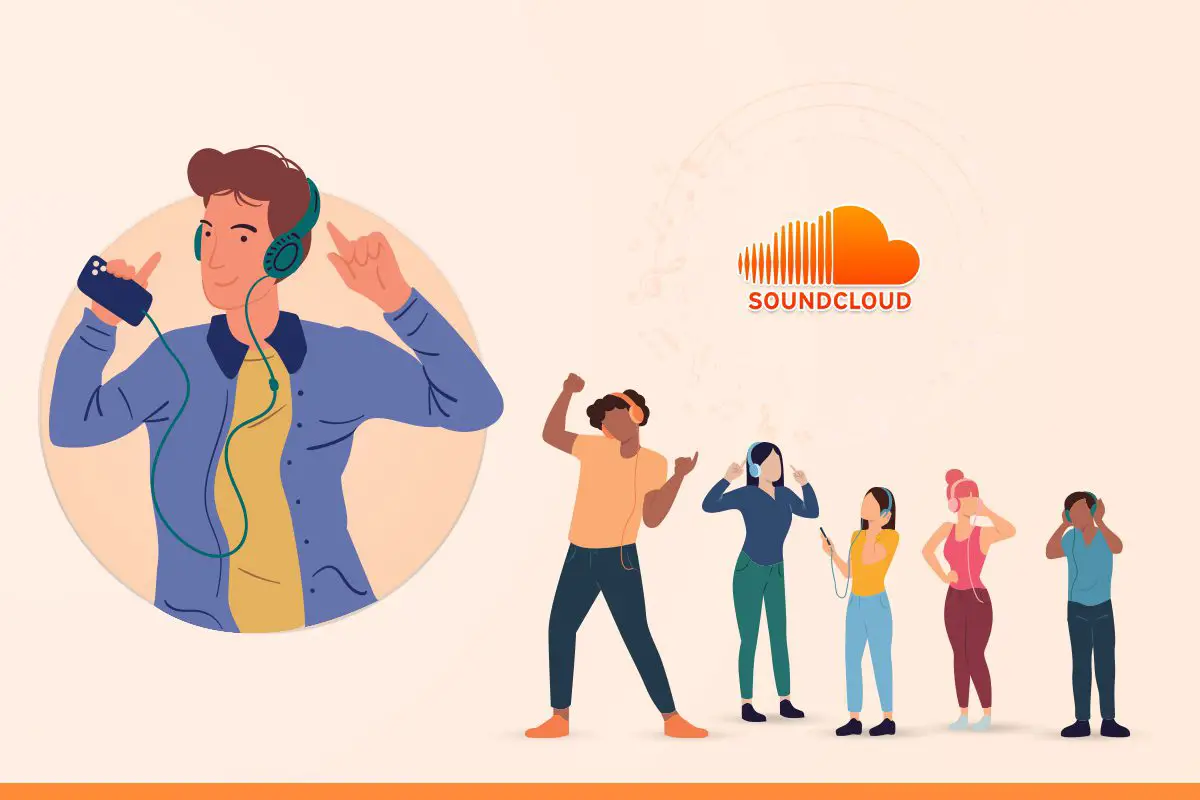 If you're an artist looking to get more listens on SoundCloud, you're on the right path! With millions of listeners from every corner of the globe, it's a great way to reach new fans and grow your audience.
For aspiring artists, SoundCloud plays are crucial because the more listens you have, the more your music is boosted to listeners' feeds. Similarly, you'll see a credibility increase among music industry professionals, which comes from a growth in followers, shares, and organic reach.
In this article, you will learn how to get more listeners on SoundCloud to achieve fame and build a successful music career.
11 Instant Tips to Gain More Listeners on SoundCloud
With 175 million users, SoundCloud is an excellent platform for anyone who wants to share their music, podcasts, and more. It provides a great way to get your creative pieces heard by the world. And if you want to increase you're listening on SoundCloud, you need to put in some effort, so follow these simple tips that we prepared for you:
1) Create Great and Original Music
If you're looking to attract listeners on SoundCloud, one of the most important things you can do is create great music. High-quality tracks will not only grab attention, but they'll also keep listeners coming back for more. Of course, producing great music is subjective or can be challenging. Still, if you make the music you're comfortable with, you can increase your chances of creating music that will resonate with listeners and help you build a loyal following on SoundCloud.
2) Use Proper Tags
Besides creating great music, you must adequately tag it.
Tagging your music genre correctly is key to making it "discoverable" by people who are already interested in that kind of music. It also helps the SoundCloud algorithm find and recommend your music to people who might be interested in it. By tagging your music with relevant and related keywords, you make it easier for people to find and enjoy your sounds. Additionally, the more relevant information you include in your tags, the better the SoundCloud algorithm can serve your tracks to people who will appreciate them. So take the time to research and tag your tracks accordingly – it'll pay off in the long run!
3) Get Your Album Art Attractive
Your album cover artwork is the first thing people see when they come across your track on SoundCloud. Hence, it's essential to make sure it's eye-catching and represents your music well. A good rule of thumb is to ensure that your artwork is at least 800 x 800 pixels – this way, it will look sharp no matter where it's viewed. In addition, try to use bold colors and contrasting elements to make your artwork pop. By creating attractive artwork, you'll be more likely to gain listeners on SoundCloud.
4) Check Your Meta Data
Making sure your tracks have the correct metadata. And it is one of the most important things you can do to boost SoundCloud plays. Your track's name, date, description, about the track, and keywords are all searchable fields on SoundCloud, so it's essential to ensure they're filled out correctly and accurately reflect the content of your track. When people search for new music to listen to, they'll often use specific keywords or phrases, so if your track description doesn't include those keywords, it's unlikely to appear in their search results.
5) Use your Existing Audience
If you have an existing audience, you can share your music with them through a link on your website or social media pages. You can also post your music in the SoundCloud community forums and groups. People love finding and sharing new music on SoundCloud, which can be a great way to grow your audience. This will help you get exposure to new listeners interested in your music.
6) Create a Community
Another good thing to do is to create a sense of community around your page. This means connecting with other artists, promoting their work, and being active overall in the SoundCloud community. Not only will this help you to build relationships with other artists, but it will also increase engagement on your page, which will attract a new audience.
7) Collaborate with Influencers
In our time and age, influencer marketing is the thing! Collaborating with influencers and creators is a great way to expand your follower base. You can collaborate with other producers to create remixes, cover songs, or even original ones. This will help you be more popular and get more exposure to your music.
8) Share your Tracks Everywhere
Maximizing your SoundCloud reach is about networking and collaboration.
While you may feel like you're spamming people, sharing your tracks on all possible platforms is one of the best ways to expand your exposure. You can use social media, marketing campaigns, ads, and other strategies to promote your tracks; for example, you could guest post on relevant websites or blogs. A robust presence on popular social media platforms such as Twitter, Facebook, Instagram, and YouTube is essential for building an audience.
9) Utilize SoundCloud Promotion
Another effective way to gain more music streams is to use Soundcloud Promotion. Services like this help to get your tracks in front of a larger audience and can even help you to monetize your music. In addition, they can also assist you in reposting your tracks on the platform and running campaigns to promote your music. By utilizing SoundCloud Promotion, you can significantly increase your chances of having a better SoundCloud presence.
10) Create Anticipation Before Release
One strategy to better promote your music is to create hype and anticipation before releasing your song. Doing things such as hyping up the track on social media, doing a pre-release campaign, or leaking a snippet of the song before it is released can generate excitement and ensure that it gets attention when it drops. By building excitement before the song is released, you'll be more likely to gain plays once it's out.
11) Buy SoundCloud Plays
If you're serious about getting more SoundCloud plays, you can't go about it passively. The key to really jumpstarting your music career is to buy SoundCloud plays from a reputable source. When you buy SoundCloud plays, you give yourself a major boost in terms of visibility and reach on the platform's popular "Explore" page.
When it comes to buying SoundCloud plays, Media Mister is an experienced and reliable social media service provider. They offer high-quality SoundCloud plays that are 100% authentic and with a high retention rate, so you can be sure that as many people will hear your music as possible.
Media Mister also offers a money-back guarantee on all of their services, so you can be sure that you're getting the best possible value for your money. Don't wait any longer to take your career to the next level. Buy SoundCloud plays from Media Mister today!
Conclusion
SoundCloud is an excellent platform for musicians and artists to share their music with the world. To make sure that your tracks get noticed and increase listeners on SoundCloud, you need to be creative with your approach and use the various promotional tools available. Also, having realistic expectations about the outcomes and being persistent with your efforts is essential. And with the right action plan, you can quickly increase those much-needed listens.