Dark web marketplace RaidForums shuts down
According to the news released by the U.S. Department of Justice on April 12, the international law enforcement operation TOURNIQUET, led by the United States, coordinated by the Europol-European Cybercrime Center, and jointly participated by law enforcement agencies of the United Kingdom, Sweden, Portugal, and Romania, recently, the illegal Dark web marketplace RaidForums shuts down, and related infrastructure assets were confiscated.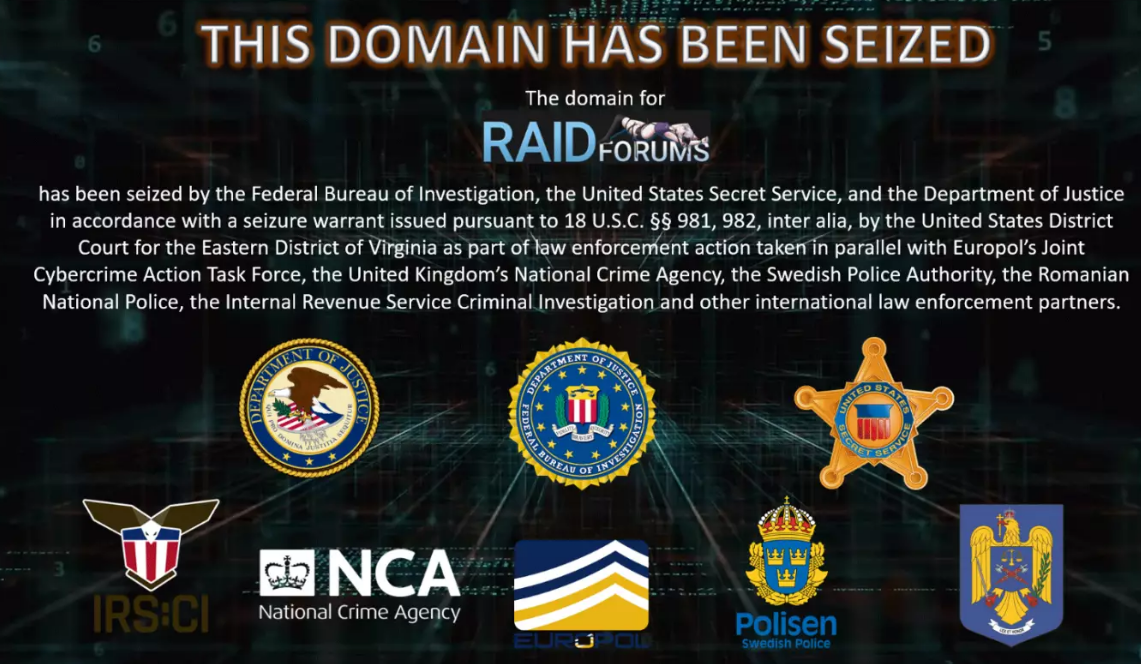 During the operation, law enforcement arrested three suspects, including the founder and CEO of RaidForums, Diogo Santos Coelho, a 21-year-old Portuguese national. Police arrested Coelho in the U.K. on January 31 on criminal charges brought by the U.S.
RaidForums was founded in 2015 and has more than 500,000 community users. It has long targeted companies in various industries in the United States and sold the stolen data, including information on millions of credit cards, bank accounts, and routing information, as well as usernames and related passwords for a large number of online accounts.
"This marketplace had made a name for itself by selling access to high-profile database leaks belonging to a number of US corporations across different industries. These contained information for millions of credit cards, bank account numbers and routing information, and the usernames and associated passwords needed to access online accounts." reads the announcement published by Europol. "These datasets were obtained from data breaches and other exploits carried out in recent years."
In order to profit from the platform, under the operation strategy of Coelho, RaidForums also conducts membership business internally and obtains the corresponding membership level by paying different fees to obtain the corresponding access rights and functions, if you want to "unlock" some high-value stolen information, the user must become a higher-level member by recharging. Members can also earn points in other ways, such as posting action tutorials related to illegal behavior.
According to Europol, joint efforts and close information sharing were keys to the success of Operation TOURNIQUET, allowing investigators to determine the structure of RaidForums and the roles and responsibilities of the members behind them. In the future, Europol will continue to work with other countries to combat cybercrime.