Stop sharing your internet with your neighbors: Opt-out of Amazon Sidewalk
If you are in the U.S. and own an Alexa, Echo, or any other Amazon device, the company will connect those devices to its new network, Amazon Sidewalk, by default starting next June 8th. The move is automatic.
Your device gets enrolled in the mesh service, which will make a piece of your bandwidth available to those of your neighbors who also have Amazon devices and are having connectivity drops. If you have such problems too, it could help you too. The bandwidth you will share is about 80kbps, so it's not that much, and you probably won't notice it. But do you want to participate in Amazon Sidewalk?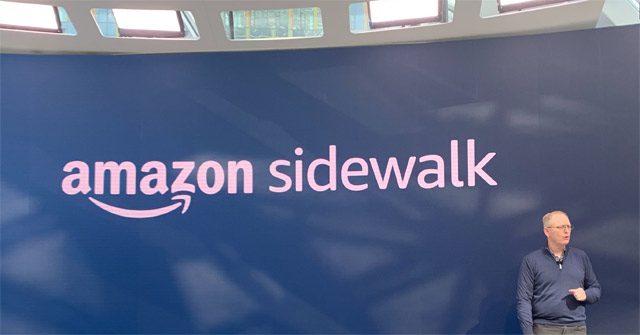 Opting out of Amazon Sidewalk
You can disable/enable Amazon Sidewalk in your Amazon devices through the Alexa application by following these steps:

Open the Alexa app.

Head over to

More

and pick

Settings

.

Now, go to

Account Settings

.

Choose

Amazon Sidewalk

.

Here you can turn Amazon Sidewalk

Off

or

ON

for your account (we recommend off; that's the purpose of this article).



That's it. Your device is out of the mesh.
Amazon Sidewalk
Amazon smart devices (or any other smart device, for that matter) are only as good as their internet bandwidth. If your internet speed drops for any reason, then your pricey Alexa device turns into a very cool and expensive brick because it won't answer any of your questions or follow your instructions.
If Alexa doesn't have a good internet connection available, it won't even give you the time of day, literally. Amazon knows that, which is why it came up with Amazon Sidewalk.
Amazon Sidewalk creates a shared (or mesh) network for the user communities in close proximity; the goal is to keep all the devices connected to the internet more reliably.
The mesh network will even give internet access to devices that do not have WiFi through Bluetooth and other means. The network that results keeps all the devices connected even if one of them loses its WiFi. You could even have a mesh at home so that you can still use your WiFi in your house's "dead zones."
Amazon is trying to go community-wide with this concept. The network's new functionality helps Amazon as it makes its products more reliable by keeping them online more consistently. And it also gives the eCommerce giant more data on its users.
But Amazon Sidewalk can only work if a large number of devices are active in the network. If you are involved in the mesh, but nobody else near you is, or there are no other Amazon users in your surroundings, it becomes useless. That is probably the reason why Amazon is opting every user in by default.
Why to opt-out of Amazon Sidewalk?
Amazon reassures its users in its security whitepaper that Amazon Sidewalk is secure. And maybe the protocols and algorithms in themselves are, but they work over technologies known to be leaky.
Bluetooth, for instance, is known to be plagued with vulnerabilities, and it's unprotected from the start. WiFi exploitation tools and methods are a hacker's bread and butter unless you follow the best practices for stealthy internet security and privacy to secure your Wifi connection correctly.
Truth be told, it's not so easy to figure out why you should accept the "benefits" in Amazon Sidewalk at the price of compromised security in your home network.
So what do you think? Do you intend to stay in Amazon's new mesh network, or will you follow the simple instructions in this article and opt out?